EXPLORE
THE delta
like you never
have before
Delta Discovery brings explorers deep into the Mississippi River Delta on custom motorboat tours.
Delta Discovery Tours brings travelers deep into the Mississippi River Delta, on traditional Louisiana fishing boats, to the intersection of history, ecology, economy, the built environment and climate change. Situated at the end of the Great River Road, we take information about tides, weather conditions, and your interests to craft tours that send folks back into the world equipped with a deep understanding of the delta. We specialize in small boat tours that give guests an intimate setting to ask more questions and spend more time on the water. Our trips range from introductory to completely immersive, below you'll find a range of trips that will suit you and your group.
These custom ecotours are led by Louisiana native, Captain Richie Blink. Blink has a lifetime of experience in Louisiana's bayous. From an early age, he was spurred into action to help remedy severe land loss, his passion is sharing that deep love for Louisiana's coastal culture and wetlands with you.
Our most popular tour is the Delta Circumnavigation Route that travels through cypress swamps, fresh & saltwater marshes, along barrier islands, past an off-the-grid bayou village, makes a stop at an abandoned fortress and travels up the Mississippi River. Land loss is contrasted with new land emerging from the gulf. Industry and nature are juxtaposed on this 50 mile long trip that clocks in at 6.5 hours and includes a trip through a navigation lock. All aspects of Louisiana's coastal challenges and opportunities are clearly visible and explained in everyday language. Guests get the time and space to absorb the landscape and ask questions in an intimate setting.
For professional photographers, filmmakers, and academics Delta Discovery offers totally custom trips into the delta. Captain Richie has brought biologists, filmmakers, and elected officials into the delta to achieve stunning photos, obtain critical data, and inform decision makers about the importance of maintaining a sustainable delta for generations to come.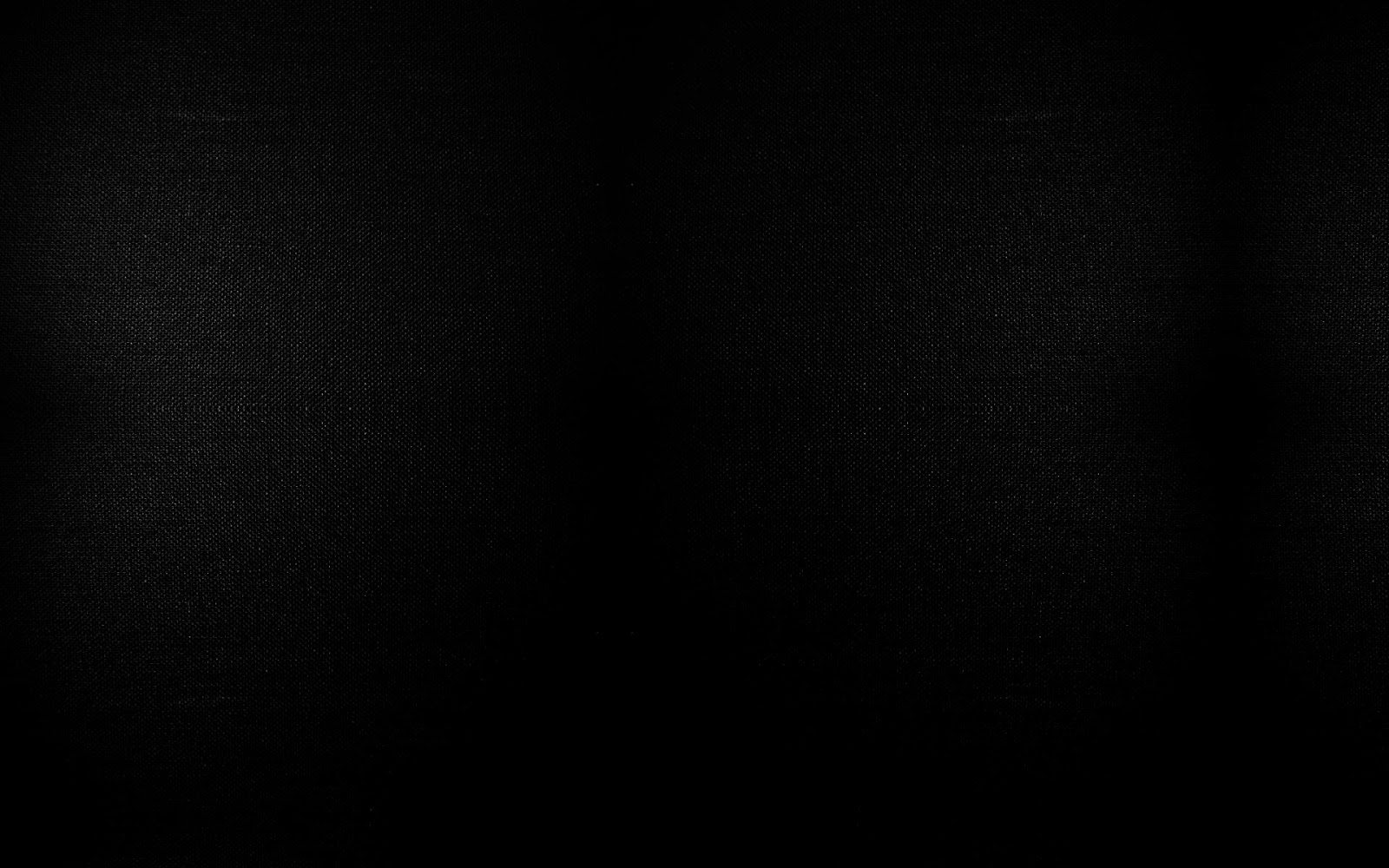 Tours and Trips
Delta Circumnavigation
Our signature tour. Coastal Louisiana in summary: see each coastal subtype juxtaposed with human activity. $150 6.5 hours
Custom Photography Expedition
Take the best shot of your career on one of these expeditions. These trips are custom to your needs as a photographer. Be at the right place at the right time. Please leave a detailed message explaining your needs, or have a discussion with us to talk about the limitless possibilities.
New Delta
New land is being built in Louisiana, but not at the rate land is lost. See a new delta being formed. $150 4 hours
Manchac Swamp
Spot Johnny B. Good in the impenetrable cypress swamp north of New Orleans. $150 3 hours
Lighthouse Tour/ River's End
See the terminus of the largest river of North America. Tour the bird's foot delta and view historic lighthouses only accessible by boat or airplane. We stop in at Port Eads, the Ellis Island of the south. $200 8 hours
Barrier Island Tour
Barrier Islands are excellent habitat for birds and crucial storm surge reduction: walk on a barrier island as dolphins play in the surf on one of these tours. $150 4 hours
Commercial Fishing and International Shipping Tour
Safely observe the process that local commercial fishermen have perfected after generations of work. We talk about the economic importance of the delta as we check out ships from around the globe as they make their way to and from the Port of New Orleans. $150 4 hours
Custom Data Collection for Scientists
Reserve our vessels for obtaining critical data in the delta.
Large Boat Rental
We have access to a fleet of vessels to help you achieve your mission in the delta. Whether that is access for a group of 30, or a platform to collect scientific data we can help broker your marine transportation needs for your next project.
CONTACT US
For more information about Delta Discovery Tours, please fill out the form below to contact us. You can also use the form below to request a tour date and time, and we will call you to confirm.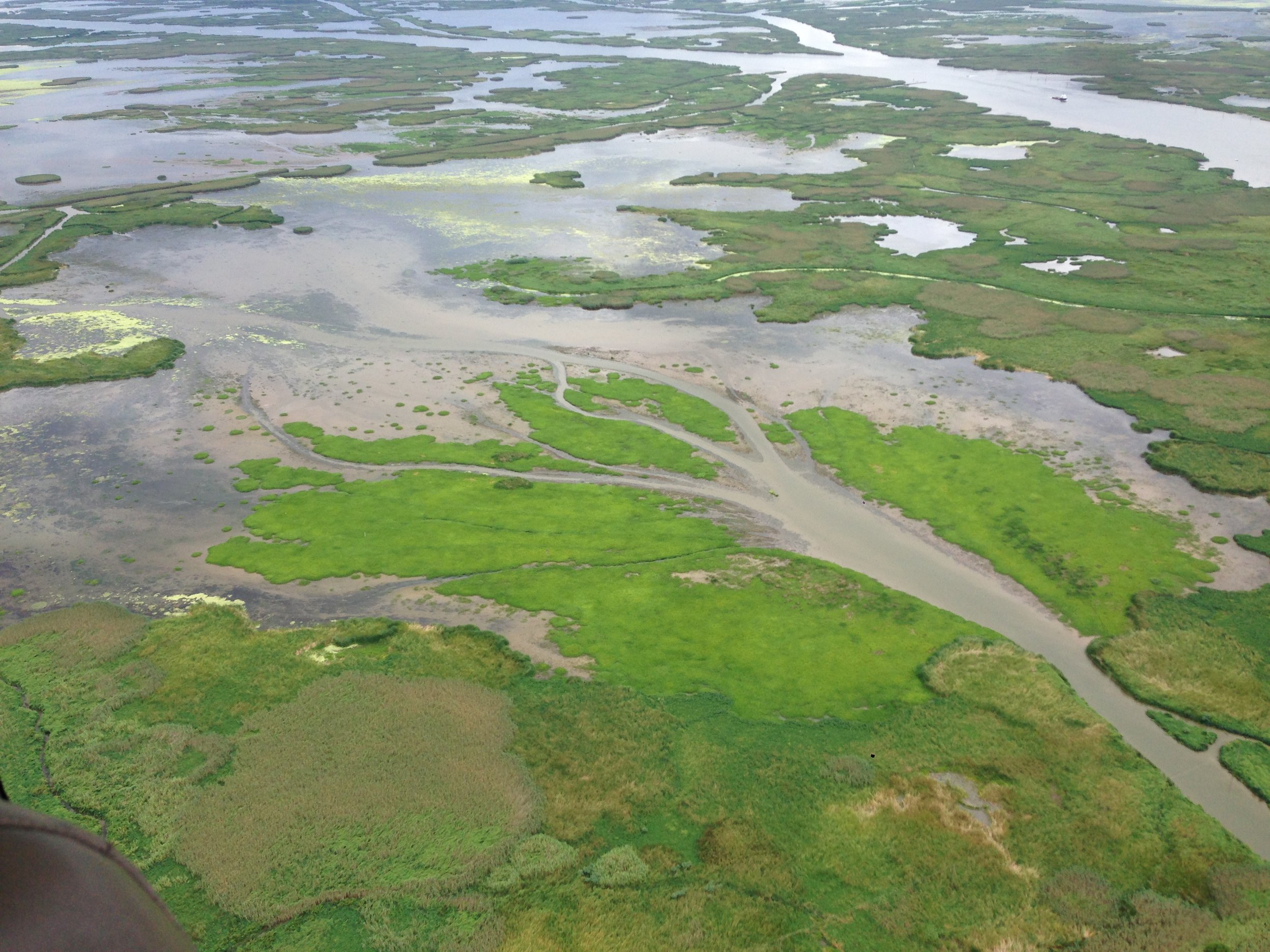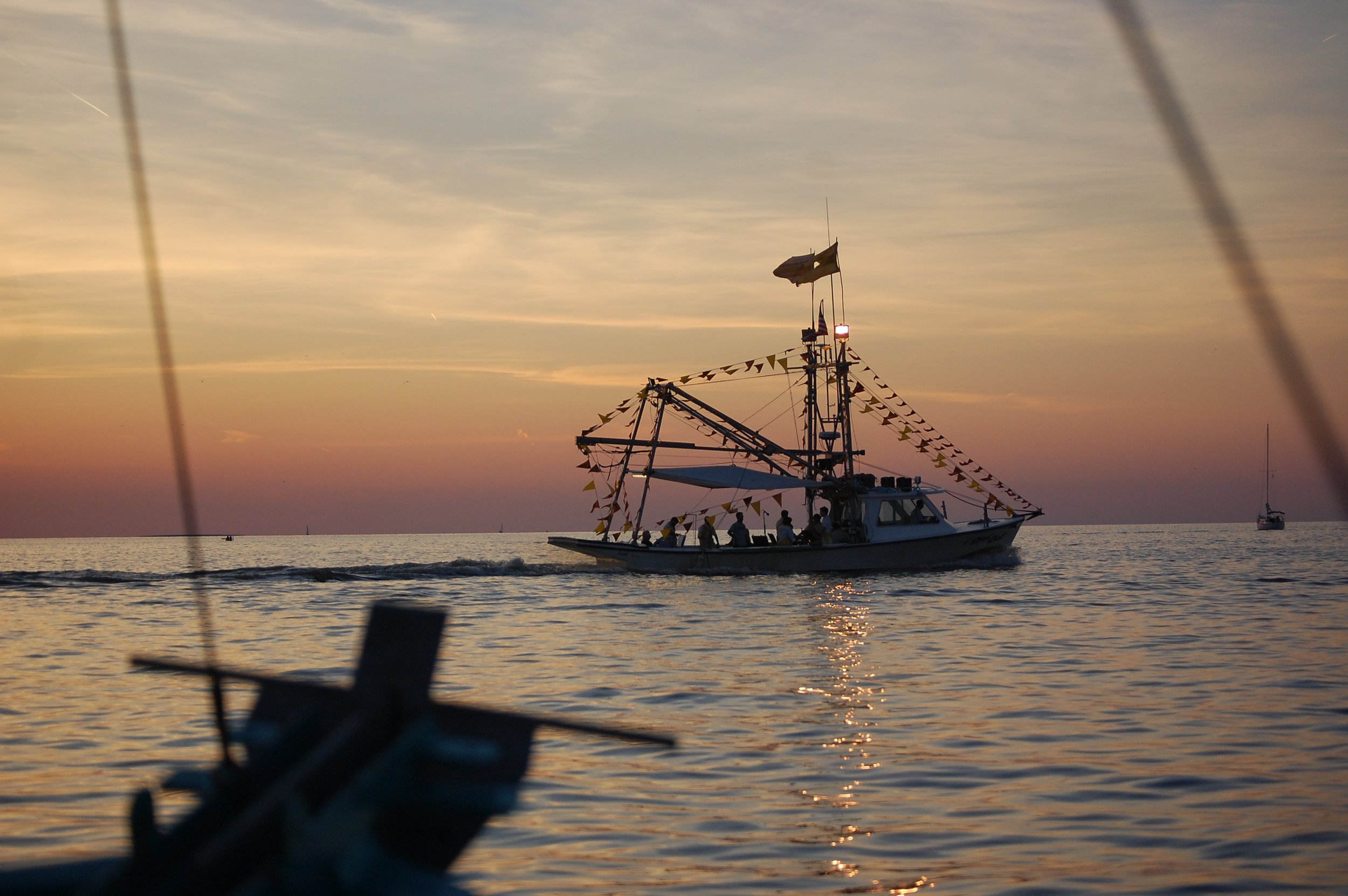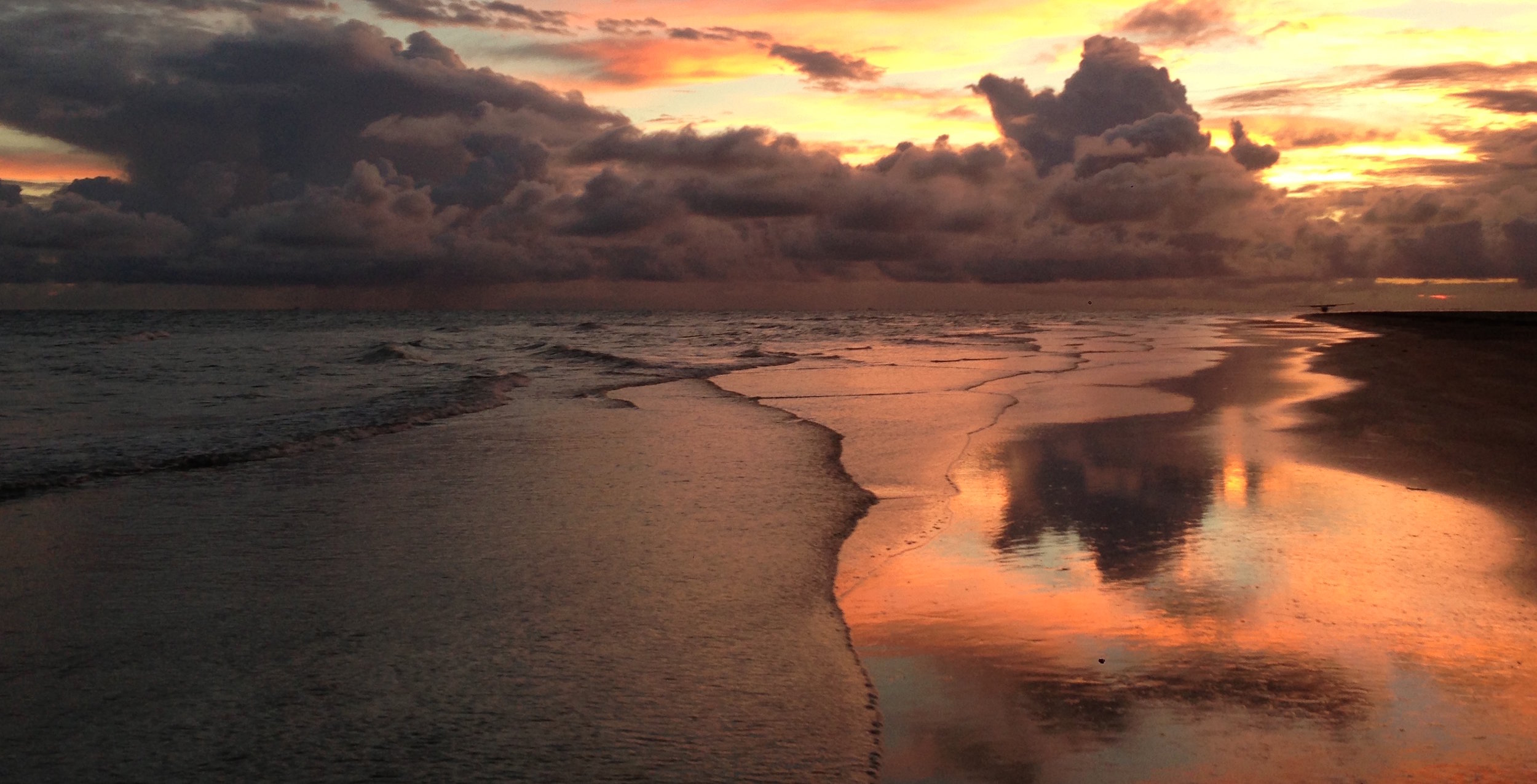 OUR FLEET
NEW DELTA | Lafitte Skiff
The Lafitte skiff is the traditional Louisiana fishing boat. This vessel's design came about in the 1940s when large,slow lugger style boats were replaced with faster boats that took advantage of new automotive engines. Those old lugger boats, while efficient, were quite slow. The new technology allowed fishermen to have more time with family instead of slowly steaming back to port.
The high bow and stern of the Lafitte skiff allowed the captain to work in choppy seas while the low midsection allowed for easy handling nets and oyster tongs. Lafitte skiffs were originally built of wood with flat bottoms. Over time, as fiberglass became the material of choice, a more "V" shaped bottom emerged. This rendition, built in 1983, is a lightweight fiberglass hull powered by a 140 horsepower four-stroke outboard. She is outfitted with a VHF radio and a full suite of safety equipment. The large canvas makes sunny days on the water a breeze. Outfitted with an array of L.E.D. lights night trips on the New Delta are magic.
Specifications:
Length: 22'
Width: 8'
Draft: 1.2'
Speed: 40 mph
Capacity: 6 passengers
Our mudboat is the modern incarnation of a dugout canoe. Built in 1980 as a commercial crawfishing boat used in the Atchafalaya Basin, she has been upgraded with LED lights and comfortable seats. Powered by an efficient 25 horsepower four-stroke engine called a Godevil, and air cooled, this boat takes guests deep into the Louisiana swamps into places far beyond the reach of a traditional water cooled outboard. She is a favorite of filmmakers and biologist looking to survey new lands.
Specifications:
Length: 18'
Width: 4.5'
Draft: .5'
Speed: 18 mph
Capacity: 4 passengers